The classical medium sized wildcat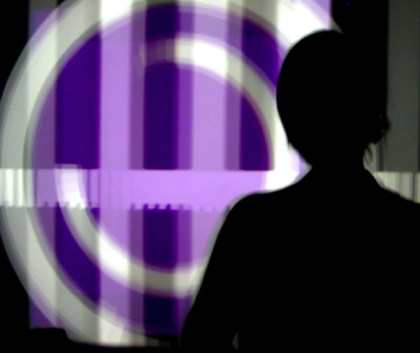 Lynx de Luxe streift seit 2001 durch das Nachtleben und verwandelt Clubs, Partys und Konzerte in einen Zauberwald aus Licht und Farbe.
Stilistisch bewegt sich die klassische mittelgroße Wildkatze in einem Spannungsfeld aus Video, Grafik und selfmade Kitsch.
Lynx ist Teil von Emily TripleHead und visualisiert regelmäßig zusammen mit Herrn Schoder von Schallbild, unter anderem bei BEAT THANG in Nürnberg. Herr Schoder von Schallbild und Lynx de Luxe sind die Initiatoren des VJ Festivals in der Region Nürnberg.
Lynx de Luxe has been working as a visual artist since 2001. She participated in events and parties all over Europe, e.g. VJ Fest Istanbul, Visual Brazil Barcelona, B-Seite Mannheim and many more. Her style is ranging between video, graphics and self made kitsch.
Lynx is a part of Emily TripleHead and works together with Herr Schoder von Schallbild. Both of them are resident VJs at the BEAT THANG parties as well as initiators of the VJ Festival in Nuremberg.